My Morning Routine: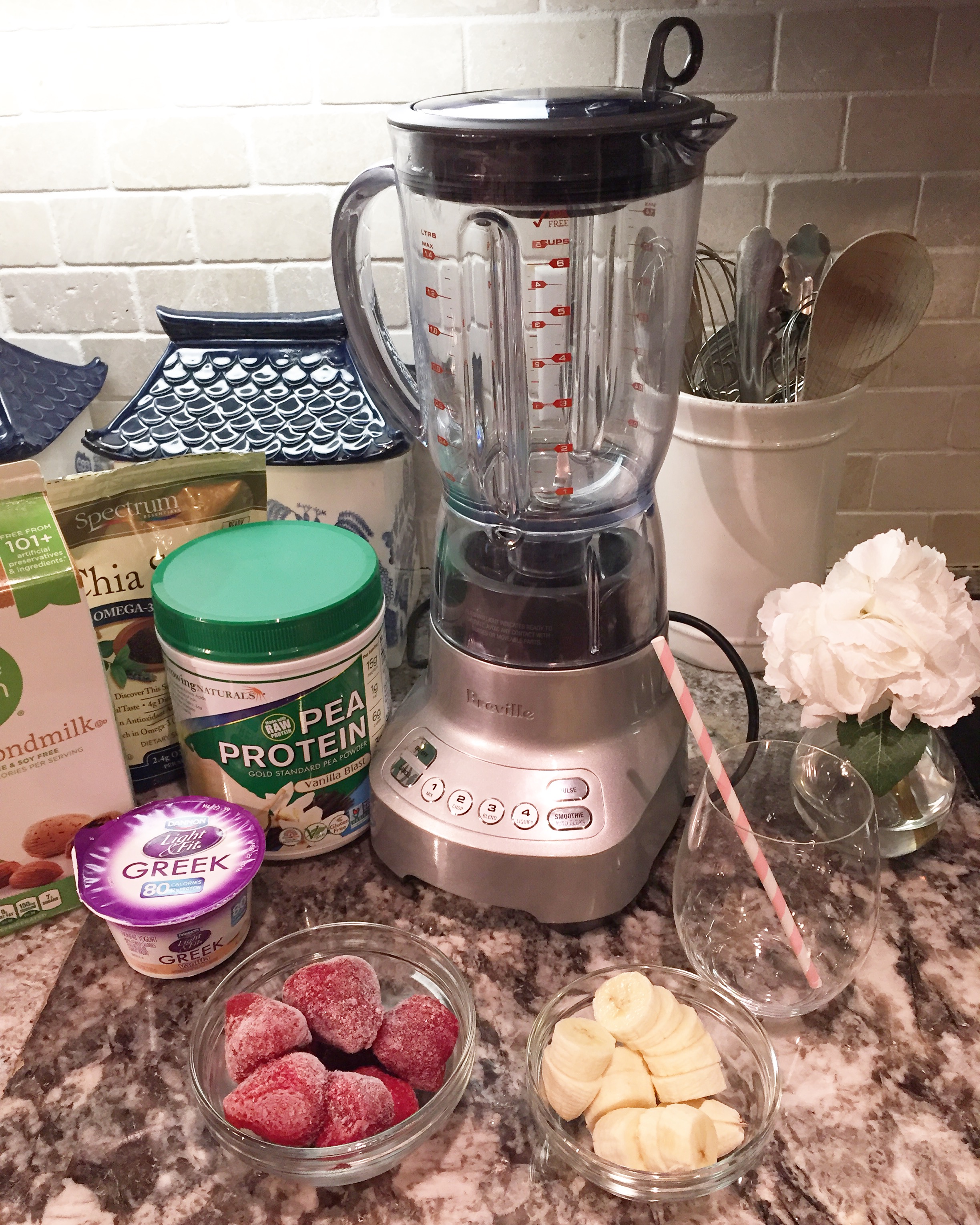 It's the first month of the new year and its time to get in shape and eat healthy again. I have been making this amazingly delicious protein smoothie every morning before work and it's so yummy! It only takes 5 minutes to make and not only is it healthy and delicious it's pretty filling so I can make it to noon for lunch without getting super hungry. All you need is a blender and all the following:
Growing Natural Pea Protein Vanilla Blast (the protein powder) 1 scoop is 90 calories
Dannon light & fit Greek vanilla yogurt (I get the cups and put half in the smoothie)
Almond milk (1 cup)
5 large strawberries
One whole banana
Chia seed (1 tsp)
Then blend till smooth!!